Make your own custom cookbooks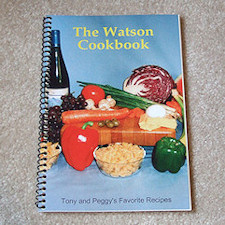 Home Cookin makes it easy to produce your own personalized cookbooks. Create a single book as a gift for a friend, a group of books for your church group, or make and sell your own cookbooks for fundraisers. Just select the recipes you want to include, and Home Cookin will create a print ready PDF file, complete with index, ready to send to any book publisher.
Step 1: Gather recipes for your cookbook
You may have thousands of recipes in Home Cookin, but you will only need one or two hundred recipes for the average cookbook. To make the selection easier, it is usually best to create new chapters for your cookbook. Then copy the recipes you want to share into the new chapters. For example, you may create a chapter called "Mom's Favorite Meals", and copy recipes from various other chapters to be printed in that chapter (Mom's Meals may include recipes from Beef, Casseroles, Poultry, etc.).
Click the Chapter button on the main index screen of Home Cookin, select Add New Chapter, and type in a name for your new chapter (i.e. Mom's Favorite Meals). Then click OK. Create additional chapters as needed.
Browse your collection, or use the Find feature to locate your desired recipes.
Check the boxes next to the recipes you want to share. Then Right click and select Copy recipes to another chapter. When the chapter list appears, select one of the chapters you created for your cookbook.
Repeat as needed until you are satisfied with your cookbook recipe selections.
Step 2: Export your recipes to a PDF file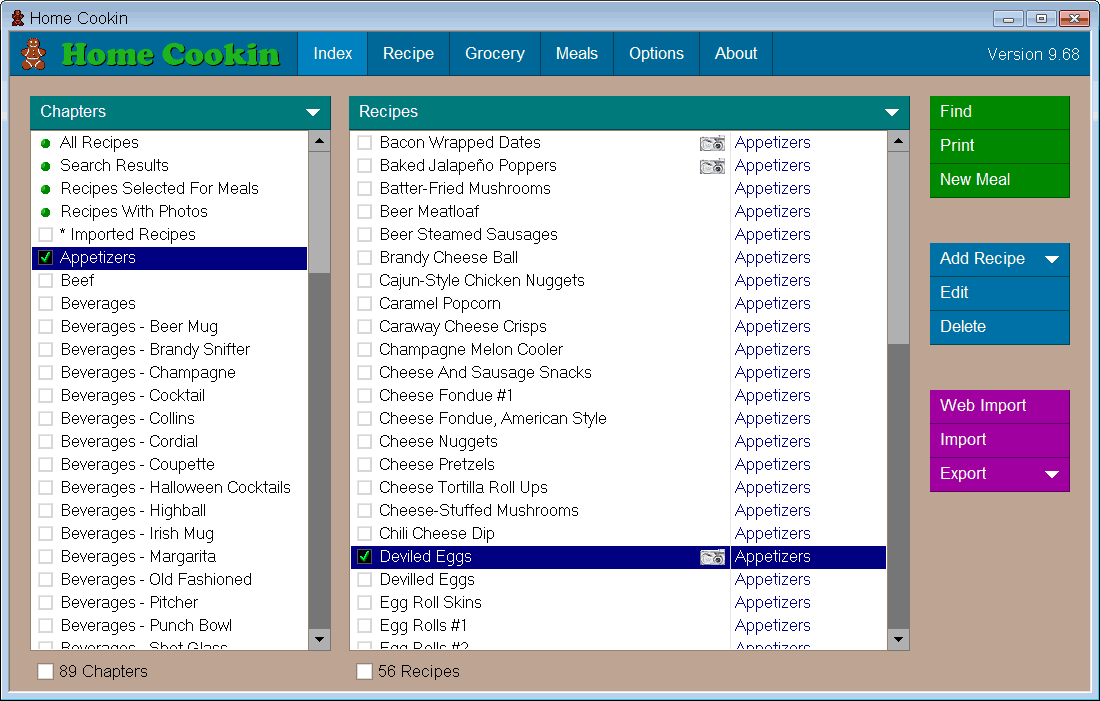 Check the boxes next to the chapters you created in step 1.
Press Control+A to select all recipes in the selected chapters.
Click the Export button, then select Export to a file..
Select the PDF Cookbook format and click OK.
When the file selector appears, navigate to a folder where you want to save your PDF file.
Enter a filename for your file (Cookbook.pdf) and click OK.
Enter a Title for your cookbook, and optionally a Subtitle and Author name.
Click the button corresponding to the size of book you want to create. Home Cookin supports 6x9, Letter size, and metric A4 book sizes.
You may want to open the Cookbook.pdf file with the free Adobe Acrobat reader software and make sure everything looks the way you expect it to before proceding. If you wish, you can stop at this point and email the PDF file to friends or family members for them to print out on their end.
Step 3: Send your PDF book to a printer
There are many printing services who should be able to create a printed cookbook from your PDF cookbook file. One service I have had good luck with is
Lulu.com
. You upload your PDF document to their web site then design the book covers online. You can create a single book, or hundreds, at very reasonable rates.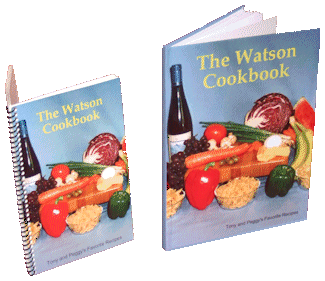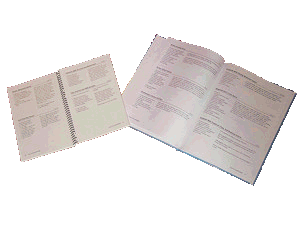 Mountain Software is not affiliated with Lulu.com.