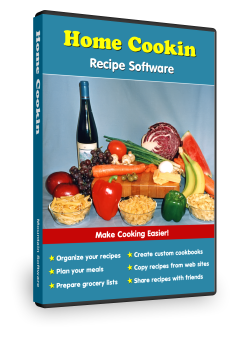 Home Cookin Recipe Software
Organize your personal recipes. The familiar layout and no complicated forms make it easy to enter your recipes. Import recipes from popular web sites or most common recipe file formats. The flexible meal planning calendar makes it easy to plan your meals. Quickly prepare grocery shopping lists to make shopping fast and easy. Print your recipes in a variety of formats, or create custom cookbooks. Share your favorite recipes with friends and family.
Read More
Make Cooking Easier with Home Cookin Recipe Software!
Home Suite Information Manager
Address book software to organize your addresses. Password manager to organize your passwords, account numbers, and registration codes. Vehicle manager to record your auto maintenance and fuel mileage log.
Read More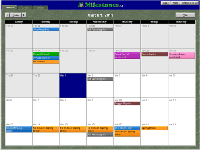 Milestones Calendar Software
Calendar program to organize your appointments, birthdays, anniversaries, holidays, and health records. Record and predict menstrual cycles, track and manage your weight, display the calendar right on your desktop wallpaper, and more.
Read More
Our products are designed for Windows 10, Windows 8, Windows 7, Vista, and XP